Considering the role of mass media in shaping sociolinguistic reality, it makes sense to explore how audience perceive language ideology from dialect films and the possible influence on constructing their own language attitude of sociolinguistic diversity. Thus, the aim of this website is to examine the language ideology indexed in Chinese dialect films and the interplay between the dominant ideology and individual language attitude shaping. Hopefully, the study could bring some implications on educational field.​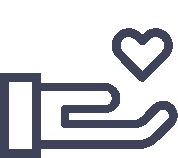 Introduction
Language Attitude & Ideology
in Dialect Films
Here is a video that a Chinese-American imitates 18 dialects.
​
​You can have a taste for what different dialects and accents are like (with English subtitle).